Profile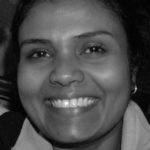 Thamarai Schneiders
Curriculum Vitae
Education

University of Sheffield, University of Manchester and The University of Edinburgh

Qualifications

BSc, MSc, PhD

Work History

Tufts University School of Medicine, Queen's University Belfast and The University of Edinburgh, Scotland.

Current Job

Senior Lecturer in Molecular Bacteriology

Employer

The University of Edinburgh
My Interview

Tell us about your work on antimicrobial resistance?

I am a molecular microbiologist with a focus on elucidating microbial mechanisms necessary for drug-bug and host-bug interactions. My pet organism has always been Klebsiella pneumoniae and now my work extends to other species such as Enterobacter , Acinetobacter and Citrobacter spp.

How does your work make things better for patients?

The identification of novel mechanisms that give microbes an advantage to develop greater levels of resistance or evade the immune system. This might not immediately translate into improved patient care but provides critically important information about microbial potential for colonisation, infection and the development of antibiotic resistance.

What are the best 3 things you've seen in Primary Healthcare to combat antimicrobial resistance?

A real push in antimicrobial stewardship, infection control and also the emphasis on revising the medical curriculum in improving the understanding around antibiotic resistance.
My profile link:
https://ias.im/u.99081
---
---